Business Music Systems
Music is essential to your business identity
It's Your Choice
As a business manager, you're faced with increasing competition from a variety of sources, and it's becoming more difficult to distinguish your merchandise from that of your competitors.
One way to gain a competitive edge is to create a unique and exciting environment to both attracts consumers and keeps them coming back.
You take pride in your business. You've paid close attention to the mood-setting details that distinguish you from the competition, and build loyalty with your customers. In other words, you've created an atmosphere for your business. Does your business music do it justice?
Your success depends on giving your customers everything you can and anything your competition cannot. Each detail is important. What they see, what they touch, what they smell, what they taste – it all needs to be special.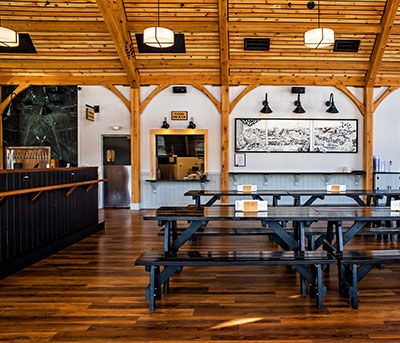 How About What They Hear?
Research shows that three out of four people can identify higher quality sound and prefer it.
Consider your own experience. Music helps you relax and feel at home. It fosters the mood to contemplate questions and develop answers. It brings pleasure to the passage of time.
What if you could offer that to your customers, throughout your business? With quality sound systems, you can. We can help create a new dimension of comfort for your customers. And a significant edge on your competitors.
Quality sound is key to a business atmosphere. What's more, it helps create sales. Research proves that customers actually remain in a business longer when the music is pleasing to the ears. Delivering that music through highest quality speakers and amplifiers makes all the difference.
High-performance sound gives you a competitive edge. And Tree Ridge Enterprise will design the high-performance sound system that's right for your business.
You can have sound the way it used to be.
Or sound the way it can be.
It's your choice.
---
we make the magic work