Places of Worship
Custom Sound Solutions for Places of Worship
Cathedrals, temples, churches, mosques. Throughout the world, these and other places of worship are sources of inspiration. Inspiration conveyed through music and words.




To provide congregations with full, natural music and clear, intelligible speech, many places of worship now choose Tree Ridge. Our custom sound solutions help deliver precise, natural sound coverage while blending easily into your interior design.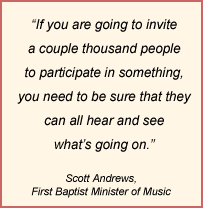 Professional Sound Systems
Today, a successful business needs to offer more than a quality product or service. It needs to offer a better customer experience—and quality sound is an important part of that. A professional music system provides your facility with quality sound to help you provide your customers with what they expect.
Consider your own experience. Think about how music makes you smile or helps you relax. What about the importance of hearing clear announcements or pages in public spaces? Sound influences your experiences every day—and it influences those of your customers, patrons, guests, or parishioners.
It's quite common for the poor performance of a professional audio system to be blamed on the speakers.
This is only natural; if a system sounds lousy, one's gaze automatically shifts to the source of the bad sound. Before making the assumption that the problem lies with the loudspeakers, it's a good idea to evaluate all components such as the amplifiers, microphones and, of course, the room.
A system is only as good as the weakest component in the signal chain. A myriad of other factors may be the culprit, such as incorrect configuration of the loudspeakers, the acoustics of the space, or improper and/or inadequate signal processing and power.
---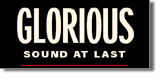 Tree Ridge Enterprise designs and installs high quality sound solutions for places of worship throughout Vermont. Our custom systems are created to address the unique challenges of your facility and the particular needs of your audience and organization, with resulting excellent sound and satisfaction.