Wireless Lighting -
With Wireless HomeWorks There Are NO LIMITS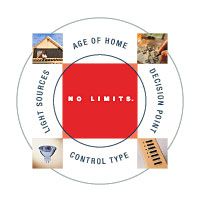 Lutron, a leader in lighting controls with over 40 years of continuous innovations, is well known for reliability, elegant design and superior performance. For a decade, the precision and quality of HomeWorks® has made it the benchmark for luxury home lighting control systems.
Today, Lutron introduces HomeServe™, a major expansion to the HomeWorks product line. The HomeServe products utilize RF communications to break through the traditional design and installation barriers of a wired system. HomeServe will orchestrate total home lighting control regardless of the home's age, the timing of the purchasing decision, the type of lighting or the type of control the owner needs.
A major expansion to the HomeWorks® lighting control system, HomeServe™ products communicate via low voltage and radio frequency (RF) technologies. Low voltage (wired) product options are ideal for new construction, while RF (wireless) products are best for existing homes or new homes already under construction.
The new HomeServe products provide all of the features of a HomeWorks system with options for retrofitting into existing homes or using with existing HomeWorks systems.
New HomeServe product options include table and floor lamp dimmers, which can be easily added to an existing HomeWorks system. In addition, HomeServe keypads and visor controls provide homeowners with complete control from anywhere…nightstands, countertops, and now the car, are all ideal keypad locations.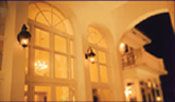 Homeworks QS System Architecture
Style and Elegance
Products in the original HomeWorks system feature a distinct Architectural style with crisp edges and unique designs. Architectural-style products include the Vareo®, Nova T®, and GRAFIK Eye® product families, plus Architrave and new Signature Series keypads.
The Architectural-style products, available in both classic matte and elegant metal finishes, are wired products best suited for new construction and major renovation projects


New Lutron products feature a contemporary Designer style with rounded corners and softer edges. Designer-style products include Claro® coordinating wallplates and accessories, the Satin Colors™ Collection, and the new HomeServe products.
Designer-style products, available in more than 20 gloss and satin finishes, are wired and wireless and suitable for any home – new or existing.
---
we make the magic work