ANNOUNCING SmartView Video Tiling
The Ultimate Viewing Experience
Get more out of your display with Savant SmartView technology. Check the scores of multiple games, watch the weekend forecast, follow wall street and see who's at the door, all this and more without disrupting the kids movie. SmartView takes your personal viewing experience a step above the rest.
With the capability to switch up to twenty-four media sources, from one to nine windows, game day, fight night or an everyday evening inside has never looked this good. Personalize your view, save it as a favorite preset for convenient access. Create up to four presets including your selected media sources, channels, screen layout, audio source and volume level.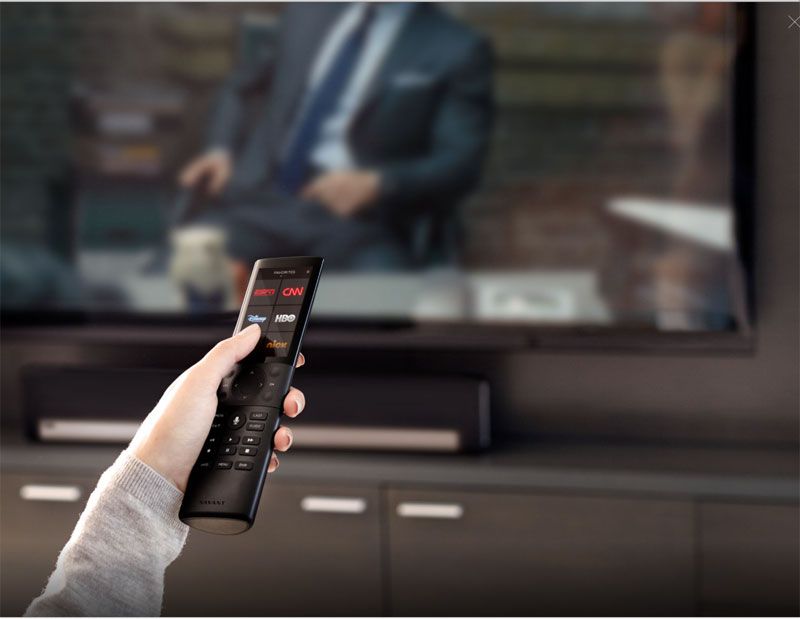 Home Automation Technology that is Progressively Simple
Savant's groundbreaking home automation solutions are designed to provide you with an efficient and comfortable lifestyle by merging all the smart home technologies, media content, and internet connectivity.
Tree Ridge Enterprise, together with Savant's creative technologies, puts all this exciting home control functionality at your fingerstips through the sleek and intuitive user interfaces that are most likely part of your daily life - Apple's® iPad®, iPhone®, and iPod touch®.
Enjoy the elegant convenience of a custom-tailored Smart Home that easily connects to and manages multiple intelligent control services and devices simultaneously, personalized to automate each household member's smart home control preferences.
As you walk through the door, enjoy home automation by pressing the "Home" button to turn on specific lights in the house, set a pre-determined temperature, play your favorite music, and activate the jets to your hot tub. 
As you leave the house, press the "Away" button for automated lighting control that turns off and closes specific lights and shades, adjusts the heat or air conditioning, and activates your security system.
Trigger your morning wake-up to open the shades, activate intelligent lighting to turn on select lights, and play music or turn on your favorite TV or radio programming.
Perform any of these home control functions and more when away from home using Savant's Automation Application on your iPad, iPhone or iPod touch.
Courtesy Savant AV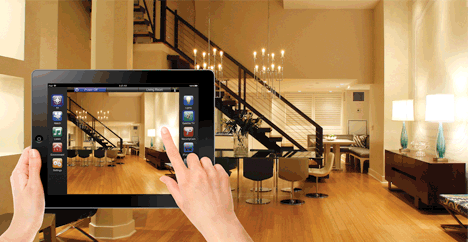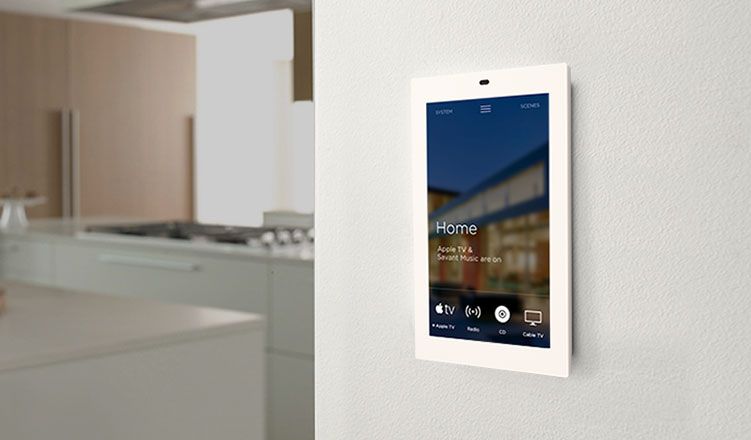 ---
Take Advantage of Green Technology with Savant

Measure your power consumption in real time through an elegant iPad interface using Savant's Smart Energy Monitor solution.
Reduce energy use and costs by controlling how and when specific devices use power—particularly during peak pricing or load periods, and in a way that fits with your lifestyle or needs.
Set your intelligent lighting to automatically turn on and off with the rising and setting sun
Pre-set blinds to close, shutting out powerful sunlight
Reduce the demands on heating and cooling systems
Press a "Lights Out" button to disable all intelligent lighting
Green home automation integrates with occupancy and motion sensors to dim or turn off lights when a room is unoccupied.
Remotely monitor and manage all of the whole-house audio/video components and other smart home electronics with your iPad®, iPhone® or iPod Touch®.
Ask us how to reduce energy use and costs the Smart Energy way in your home.
---
we make the magic work