Bose®
 

Professional Systems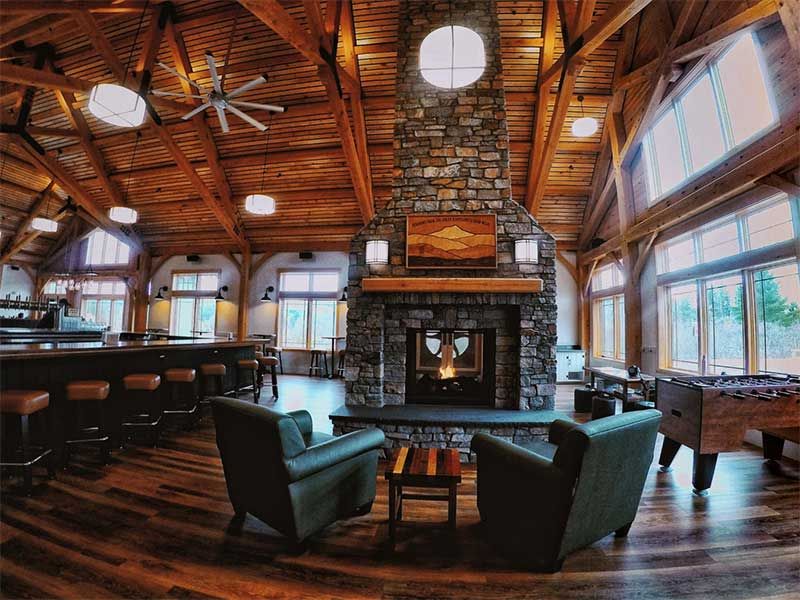 You produce sound on a big scale. For discerning listeners who expect and demand the highest quality. We understand that delivering what you have commited to listeners is critical to your credibility and listener and experience.
Your listeners deserve the concert-quality sound that we deliver in our partnership with Bose Professional Systems. Combining our decades of experience, expertise, and the flexibility of the unique Bose Modeler system, the professionals at Tree Ridge will design and install the best possible sound system for your venue.
Whether you deliver primarily voice, music, performance, sports, religious, or entertainment events, you want and need the best. Bose and Tree Ridge delivers exactly that, customized perfectly to fit your venue and requirements.
RoomMatchTM
 

and PowerMatchTM 
are engineered for the best possible tonal balance,
configurability,efficiency and reliability.
RoomMatchTM
 

array module loudspeakers...
deliver concert-quality sound for fixed-installations in almost any room size, shape,acoustic requirement, or budget.

Through Bose® proprietary technologies, RoomMatch™ modules offer unprecedented scalability that allows them to be used singularly in applications with modest SPL and coverage-control requirements, or to form Progressive Directivity Arrays for the highest SPL and coverage-control requirements.

Overcoming the acoustic limitations of both line array and point-source conventional designs, RoomMatch™ modules form a new class of curvilinear array that allow seamless audio quality, with consistent front-to-back and side-to-side tonal balance.

Designed primarily to extend the low-frequency response of Bose® RoomMatch™ array modules to 40 Hz, the RoomMatch™ subwoofer module features dual Bose® 15-inch high-excursion woofers, with a proprietary port design that minimizes distortion and improves perceived transient impact. The durable Baltic birch enclosure with two-part polyurethane coating allows reliable ground-stack applications.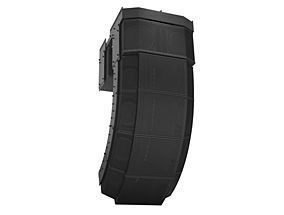 Key Features
Concert-quality sound – New Bose® patented technologies combine to provide audio quality equaling that of the best concert-sound systems, in a fixed-installation format

RoomMatch™ waveguide technology – 5 vertical and 4 horizontal coverage pattern choices allow arrays to direct sound precisely to desired listening areas, improving audio quality by reducing unwanted acoustic reflections

Progressive directivity arrays - A new class of curvilinear array in which the coverage and directivity index of each module is selected to optimize room coverage and system efficiency

Continuous-arc diffraction-slot (CADS) manifold – Bose patented design provides interference-free acoustic summation of 6 compression drivers and acoustically equal spacing of diffraction slots across multiple modules

Bose® EMB2 and LF10 drivers – Patented new Bose transducers combine to deliver the vocal clarity of 3-way systems with the improved polar response typical of 2-way systems
Theaters
Houses of Worship
Auditoriums
Performing Arts Venues
Arenas
PowerMatch™ is a configurable professional power amplifier... delivering concert sound quality for fixed-installation sound reinforcement systems.
Building on the ruggedness proven by 20 years experience bulding Class D power amplifiers for the automotive market, the PM8500 adds numerous new Bose patented technologies to simultaneously provide class-leading power, efficiency, sound quality and reliability. The PM8500N adds Ethernet connectivity for network control and monitoring of multiple "N" version amplifiers using ControlSpace Designer.
Key Features
High degree of configurability – comes with a high level of performancel, optimizing frequency response while minimizing distortion.
Better efficiency – by combining innovative fast-tracking Power Factor connection and four-quadrant operation without large transformers.
Greater reliability – by using the planar magnetic transformer with a design adapted from the power supply industry. This transformer offers greater reliability and efficiency from a smaller design than conventional transformers.
---
we make the magic work