The best in outdoor audio
NEAR® has been perfecting premium outdoor speakers for over 30 years. Superior materials and technologies ensure consistent high performance and reliability even under the most extreme conditions. NEAR® speakers' sound quality rivals that of the finest indoor audiophile grade audio systems.
Tree Ridge is proud to partner with NEAR® to bring our discerning homeowners the very best in sound quality for your decks, patios, and all your outdoor living and playing spaces.
Featuring the IG8s2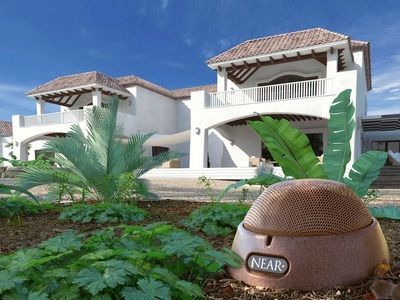 Why In-Ground Speakers?
The NEAR® IG8s2 looks and sounds great when used as freestanding on-ground speakers that can be camouflaged among planters and pots. But it was primarily designed to be partially buried in the ground, affording homeowners superior sound performance, lower visibility and theft security.
The packed earth around the speaker dampens enclosure wall resonances to zero. Details in the music that you can hear on high-end indoor speakers, but not on typical outdoor speakers, can be clearly heard and enjoyed.
In-ground installation also reinforces bass response by providing an infinite baffle to focus the sound waves. Bass impact is visceral, precise and detailed. Midrange, particularly the lower-mid region that carries the "body" of vocals, is rich, smooth and highly articulate. Imagine being able to understand the lyrics even at low volume levels. Now you can with NEAR®.
Exceptional Durability
The IG8s2 is truly weather-proof, not just "weather-resistant," and can be used totally exposed to the elements. The IG enclosure is color-through, Linear Low-Density Polyethylene that sheds moisture, dirt and chemicals. The UV inhibitor pigments are embedded uniformly throughout the material so the sun won't fade or yellow the color and garden tools won't easily mar their looks. It will look beautiful today and years from today.
Every Listener Hears Great Sound
This "omnidirectional" speaker design radiates sound evenly in a 360-degree pattern for more uniform coverage and better sound quality for every listener.
That means that you and your guests hear the same exceptional sound quality regardless of where you are standing or sitting in your outdoor living space. It doesn't get any better than that.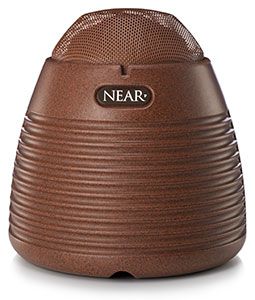 ---
we make the magic work