Looking for the speakers of your dreams for your home or office? Go no further.
Genelec speakers are made for audio aficionados - people like you who want crystal clear sound whether you're working or relaxing.
The founders of Genelec started with the proverbial garage business prompted by a challenge from a friend and acoustician at a post-graduate seminar. After two years of intense research and development, Genelec OY was formed and the first speakers released in 1978. The rest, as they say, is history.
Now, Genelec speakers can be found around the world in elegant homes, businesses, and more high profile commercial settings such as the Emmy and Oscar celebrations, theaters and museums, and even the Moscow Circus.
Genelec has remained true to its values over the years: enthusiasm, belief, respect, integrity. Since its founding, Genelec design philosophy has been based on sustainability, reliability and environmental values. Both the factory and manufactured products are solidly committed in sustainability and a low lifecycle carbon footprint.
In 2014, the Genelec 1031A two-way active monitor was inducted in the TECnology Hall of Fame which honors and recognizes audio products and innovations that have made a significant contribution to the advancement of audio technology.
As Genelec stands for long lasting value, the same holds for the form language itself: it is modern but timeless.
---
We especially love this genelec speaker -- and we know you will too!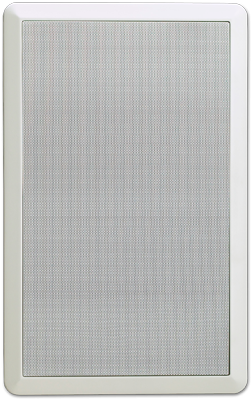 The Genelec AIW26 Active In-wall loudspeaker...
consists of a bass reflex type two-way loudspeaker and a matched remote amplifier module RAM1.
Carefully designed to the highest standards, the low distortion, neutrality and high sound pressure capability of the Genelec AIW26 in-wall system is unmatched. The loudspeaker fits into a standard 2 x 4" wall structure and the RAM1 amplifier module can be rack mounted (optional) or placed on a shelf. The visible parts of the loudspeaker enclosure can also be painted to match the wall colour.
The cut-out dimensions (H x W) are 545 x 334 mm (21 1/2" x 13 1/8") and the minimum free mounting depth is set to 88 mm (3 1/2").
---
Learn more about the Genelec Story. It's easy to see why Tree Ridge has partnered with such a high integrity company. Both are committed to providing music lovers, in professional and residential settings, with the best possible sound experience, consistent and high quality.
---
we make the magic work