TOTEM ACOUSTIC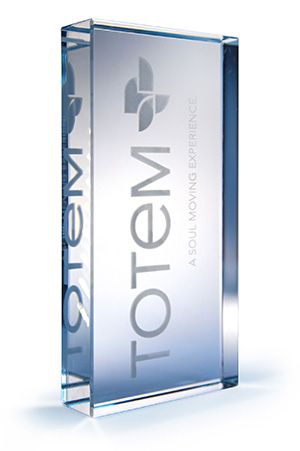 Totem's vision is to give you the music, the whole music and nothing but the music. As people, we want to feel alive. We want to feel the beat and inherent rhythm of life. That's why Totem and Treeridge go way beyond engineering gimmickry to deliver the heart and honesty of music.
On an intuitively technological level, both Totem and Treeridge are constantly driven to go further and further in our understanding of acoustic laws and sound reproduction.
Music gives soul to the universe, wings to the mind, flight to the imagination and charm to our day-to-day experiences. It washes away the dust of everyday life from the soul. It's an explosive expression of our humanity. Music is magically a beacon to light our way. This we understand.
The Architectural Series is especially transparent in your decor while reproducing a truly musical and moving performance.
Uncompromising design, engineering, attention to detail and extensive critical listening tests — attributes long associated with all Totem's products — have resulted in speaker systems that can be part of your life for a very long time.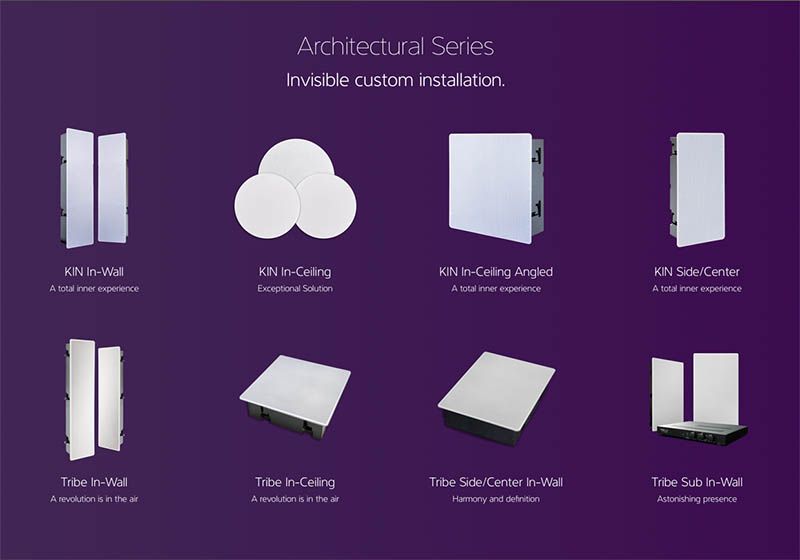 Here's a sampling of Totem Acoustic's loudspeakers...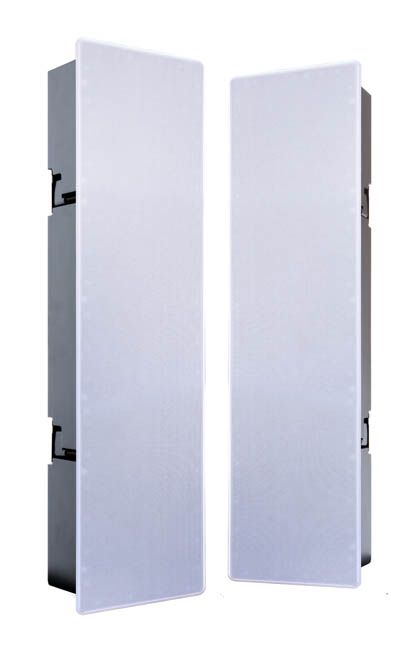 KIN - A total inner experience
Fit for any musical genre, the KIN's sound precision and full spectrum projection allows for a deeper emotional connection with the music. The KIN's non-shifting image, on-or off-axis, stands clear and defined no matter where one stands in the room. It delivers an incomparable presence in the mid and high frequencies with a breathy and detailed musicality.
Design features
Steel buttressed front facade
Streamlined lightweight architecture
Low margin grill frame with super-flat cushioned grill
Outer rear dampening brace
Rear-wire management channels
Technical features
Minimum usage of crossover
Extreme quality, ½ pound (225 g) Litz OFC copper air core coil woofer inductor
PP foil capacitor with sterling silver leads in the tweeter
Revolutionary absence of any resistor in the KIN crossover circuit
Easy impedance 6 ohm load (8 ohm in woofer range)
Bi-wire gold-plated terminals
High-torque TRIBE angled wall clamps for an even structural tension
TRIBE TOWERS - Beauty and Power
The Tribe Tower represents the culmination of wisdom acquired through the research and development of the award-winning Tribe and Element series. They musically energize a room and bring every sound to vivid, three-dimensional life, from the subtlest whisper to complex symphonies. Satin Black and White finishes are equipped with twin pairs of gold plated terminals while premium Dusk and Ice multi coat polyester paint finishes have Bi-Wireable WBT connectors and annealed aluminum terminal plates.>
Design features
Unique geometric design with no parallel surfaces
Remarkably small footprint and overall cabinet enclosure
Phase perfected rake angle
Matching magnetic grills
Adjustable aluminum, rounded acoustic decoupling
Available in white or black Satin and Design multicoated polyester finishes
Technical features
4-inch proprietary Torrent hand built drivers with revolutionary magnetic field technology
No active or passive crossover in the low frequency path
Revolutionary magnetic field technology
Laser etched textile dome tweeter with ½ inch thick metal faceplate
Annealed Aluminum rear terminal plates and Bi-Wireable WBT 4 way connectors
Industry unique Borosilicate dampening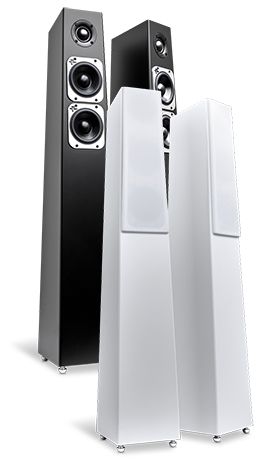 ---
Learn more about the Totem Acoustic story. It's easy to see why Tree Ridge has partnered with such a high integrity company. Both are committed to providing music lovers, in professional and residential settings, with the best possible sound experience, consistent and high quality.
---
we make the magic work