Motorized Movie Screens for Your Home Theatre
Just as simple are the motorized movie screens that we have available at Tree Ridge.
Instead of having a home theatre system that simply uses a bulky television, we can give you the ultimate home theatre by installing a retractable screen. That way, when you're not using it, you can retract the screen up into its holding case mounted on the wall.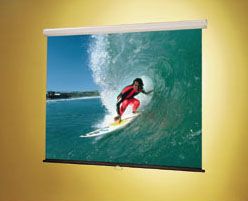 You have the feeling of being at the movies without turning your living room into the local multi-plex.
---
we make the magic work