SIM2xTV. The Big Screen Made Easy.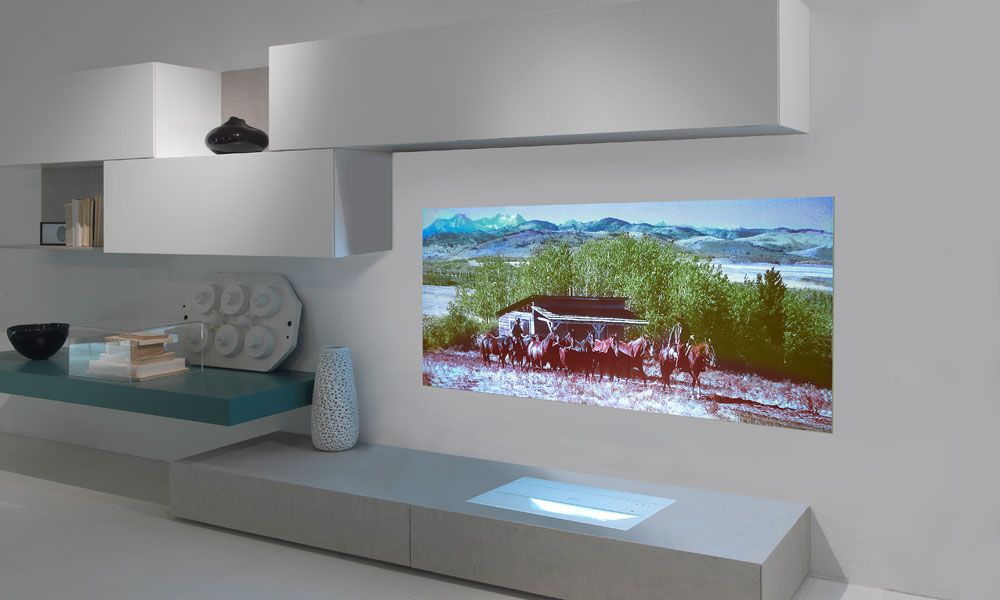 Imagine a new viewing experience
Designed without compromise, SIM2xTV* is that most unique of products, a beautifully engineered embodiment of a new way of thinking about creating the 'big screen' at home or in any other viewing environment.
As an elegant alternative solution to large, cumbersome at TVs, SIM2xTV and SIM2xTV INV integrate beautifully into any living space. The crystal glass* surface and aluminum finish add a luxurious feel to the product.
SIM2xTV INV - Invisible is part of the concept
SIM2xTV INV is designed to be incorporated into a piece of furniture or, rather like a luxury light fixture, into a ceiling design feature, to become an integral part of your living space. SIM2xTV shares the same light engine specifications, but differs in its physical design. Custom bracketry, an adjustable light engine, and micrometric adjustments ensure that SIM2xTV INV can be perfectly positioned to the wall/screen.
SIM2xTV - Freestanding to complement your home decor
SIM2 xTV features an elegant design, perfect for adding a special and unique touch to suit any room style (home, office, luxury and fashion stores, and many other environments), while creating a fully immersive SIM2-quality image when you want it.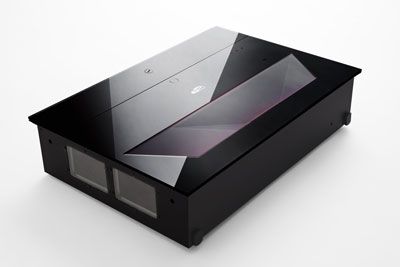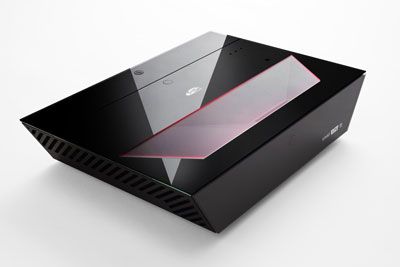 Green and Responsible
The use of LASER technology allows SIM2xTV to reach a peak brightness of 2900 ANSI Lumens almost instantaneously. Also, LASER technology makes the SIM2xTV a truly "Green display": no mercury lamps and no need of lamp replacement, thus avoiding the pollution caused during lamp disposal.
*Patents pending.
---
we make the magic work