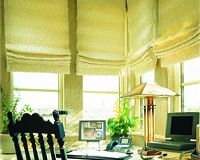 Sivoia QED™ Motorized Shades
Quiet Electronic Drive Roller Shades
Roman Shades and Draperies
Sivoia protects interiors from harmful UV rays, while reducing glare and increasing privacy. Yet, window treatments can be so heavy and difficult to reach that they often sit unused.
Sivoia motorized window shades are the obvious choice for the impressive system benefits and ease of installation. Tree Ridge can incorporate these excellent window treatments into the home theatre or lighting control design for your home.
Performance Specifications:
Near silent operation (44db @ 3 feet)
Install easily in new or existing homes and businesses
Smart motor allows for multiple preset stop points and easy operation
Maximum shade coverage of window (light gaps as small as 3/4")
Fabrics in many colors and options including SheerShade, Privacy, and Blackout
Ideal for

 

home theatres, living rooms, and any high profile area
Seamless integration with Lutron lighting control systems for one-touch control
Save energy all year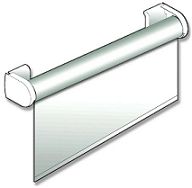 Reduce glare
Control multiple, hard to reach shades or draperies effortlessly
Elegant, convenient control of sunlight...All at the touch of a button!
Single-Preset Wall Control

available for individual and group control
open, close, plus one programmable preset button
raise/lower for fine adjustments
factory engraved

Open/Close Transmitter

hand-held control
open, close buttons
raise/lower for fine adjustments

Three-Preset Wall Control

available for individual and group control
open, close,
plus three programmable preset buttons
raise/lower for fine adjustments
labels supplied

Three-Preset Transmitter

hand-held control
open, close, plus three programmable preset buttons
raise/lower for fine adjustments

Control Interface

allows Sivoia to be controlled by

 

lighting control

 

and automation systems
open, close, plus four programmable presets
raise/lower for fine adjustments
---
we make the magic work