What is pleasance?
Pleasance is a fundamental feeling that is hard to define but that people desire to experience.
Your home is more than walls and a roof, more than simply a functional space.
Your home is a place where you experience comfort, romance, and peace of mind— a place where you experience pleasance.
We believe the right light is a critical building block for pleasance, and the first step for enriching every moment within your home.
As a Lutron partner, let us show you how our solutions—which are easy to add to a new or existing home—can help you add pleasance.

Look for this symbol 

for tips on saving energy while adding pleasance to your life.
Creating just the right light
Replacing a switch with a Maestro dimmer, you can adjust a room's light for a romantic dinner, or brighten them for family meals.

Every time you dim the lights, you save energy. Dimming by 25%, saves 20% energy. Dim more and save more.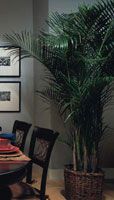 Control from anywhere
Using RadioRA and HomeWorks® QS systems, we can offer you complete control of lights, shades, and temperature from wall or tabletop keypads, as well as your mobile device. Control from a keypad means you are always in touch with your system - from your car, your bedside, or your vacation home.

With a keypad, you can always manage the energy use in your home, even while you're away.
Added integration
Expand the benefits of pleasance with user-friendly, tech-smart integration. For example, integration with your A/V system means one button press will soften lights, lower shades and the projector, and start the movie.

The "Green" keypad button automatically dims lights by 5%, lowers shades, and sets back temperature by 2%.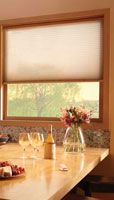 The right temperature
Add temperature control for increased comfort and enhanced pleasance. We offer two types of cotnrol - Classic All-in-One solution and the unique 3-Part Thermostat that provides precise temperature control from room to room.

Setting back the temperature when a room is unoccupied can help you save significantly - up to 16% or more.*
Tying in your security system
Pleasance means you feel safe in your home or while you're away. By integrating your security system with a RadioRA®2 or HomeWorks®QS system, you have the added enhancements of shade control and the benefits they provide.

With security system integration, one button press will not only arm your security system, but will also roll back temperature, turn lights off, and lower shades.
Customization
The ultimate in pleasance is at your fingertips with HomeWorks QS keypad buttons that can think for you, creating different light scenes from the same button, depending on the time of day.

Customization means you can program settings to adjust based on specific criteria, such as season or day of the week.
Control styles and colors
Pleasance is being able to complement the look and feel of any room.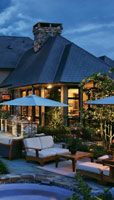 ---
Pleasance is a fundamental feeling that is hard to define but that people desire to experience.
---
we make the magic work